November 2019
Airbnb Plus: An Airbnb Essentials Guide to take your holiday let to the next level
Looking for a way to increase your Airbnb revenue and make more money from your property investment? If you're a homeowner and Superhost who wants to take it to the next level then you need to know about Airbnb Plus and the Airbnb essentials needed to gain this status. By securing the Airbnb Plus badge for your listing you'll not only boost your bookings but also benefit from exclusive tools on the platform as well as dedicated support.
What is Airbnb Plus?
Airbnb Plus is about giving outstanding Airbnb homes and hosts the recognition they deserve. It's a way of highlighting the 'cream of the crop' when it comes to Airbnb rentals – and these properties all share a few things in common: thoughtful design; comprehensive Airbnb amenities; and well-maintained indoor and outdoor spaces. The average price for Airbnb Plus homes in London is £200 per night.
Becoming an Airbnb Plus host: The checklist
Here's a simple checklist to keep in mind as you prepare your space to for an inspection:
Thoughtful design
A home that is full of character and has a one-of-a-kind feel 

Rooms that have design features which work together to create an overall theme or style

Ensuring thoughtful placement of furniture and amenities to ensure spaces don't feel cluttered

Your home should feel inviting to guests

Well-crafted and tasteful feature pieces that elevate the look and feel of your home
Well-equipped spaces
Bedrooms
Quality mattresses

Full set of linen (top sheet, bottom sheet, pillowcases, duvet with cover)

Linen must perfectly fit the size of the bed

Two pillows for single beds

Four pillows for larger beds

Designated space for luggage

Clothes hanging space with quality hangers

All rooms have solid doors with locks

Windows that provide privacy (frosted glass or curtains)
Bathrooms
Hot and cold water with strong water pressure

Large mirror 

Decent provision of toilet paper

Four hand towels

Hand soap

Shampoo and conditioner

Body soap
Kitchens
Stovetop with two burners

Refrigerator

Sink

Hot and cold water with decent pressure

Chopping board

A range of good quality knives

Full set of utensils

Full set of bowls, glasses, plates and mugs

Two pots and two pans

Washing up liquid with relevant cleaning utensils

Paper towel rolls

Bottle opener and corkscrew

Garbage can with a supply of bags
Other
Smoke detectors

Carbon monoxide detectors

Clean drinking water

Coffee and coffee maker (not required in Asia)

Tea and kettle

Sugar (not required in Asia)
Household basics
Television with cable for streaming

WIFI with a download speed of at least 5 Mbps

Iron and ironing board

Heating and cooling systems that sufficiently regulate the temperature 
Well-maintained indoor and outdoor areas
To secure Airbnb Plus status your property needs to be immaculate. Inspectors will be looking for the following:
Cleanliness – Across appliances, surfaces, floors, windows, fixtures, furniture and walls. Your property needs to be free from dust, dirt, stains and hair (both pet hair and human hair). Check out our cleaning tips.
Condition of amenities – Every item in your house needs to be of the highest quality. That means that rusty deck chairs, poorly made curtains and doors that don't lock need to be replaced with more superior items.
Functional – Be sure to test all of your appliances and systems in your home. Replace light globes and batteries. Ensure your entertainment system is easy to operate. Hide wires and cables. 
Benefits of becoming an Airbnb Plus host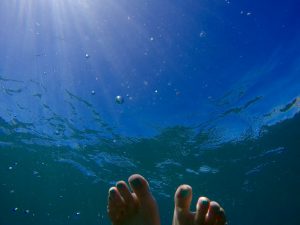 According to Airbnb, listings with a Plus badge are likely to experience a 22 per cent increase in earnings on average the year after joining. Your property will stand out from the rest and you'll benefit from a range of features:
A verified Plus badge that instantly builds trust with potential guests

Beautiful design and layout for your listing page

You'll have access to a professional photographer who can highlight your property's best features

Your listing will include an immersive photo home tour to help guests get a better feel for your home

A sevenfold increase in views

Premium customer support
How to apply to become an Airbnb Plus listing
To be a part of Airbnb Plus, you need to meet Superhost-level hospitality standards and meet more than 100 requirements including the checklist of amenities and standards above.
Once you feel that you have met all the requirements, an Airbnb representative will come to your home to do an in-person inspection and go through the checklist with you. Find out if your Airbnb is located in an Airbnb Plus registered location and follow the application process.
If you're feeling overwhelmed by your 'to do' list when it comes to preparing your space for inspection, GuestReady is an award-winning Airbnb management company with staff in offices all around the world who can help. Get in touch today to find out more about GuestReady's short-term rental and hospitality services.