September 2022
Get your Airbnb 'Business Travel Ready'
Business travel is one of Airbnb's major growth areas and as an Airbnb host, the business market is a lucrative one to tap into.
But why? The potential for long-term bookings and higher rates are just a couple of reasons why hosts are aiming it. GuestReady guides you.
Why business travellers for your Airbnb?
Airbnb's Jonathan Liebtag commented on the massive business market for the company, saying Airbnb is "up to 30%" cheaper than booking hotels.
Business is a define growth area; even business guests want more unique and spacious accommodation for their trips now and the savings for the companies paying are also compelling.
Business travellers are looking for a new approach to travel; they no longer want to on their own in a cookie-cutter hotel room, they want the opportunity to immerse themselves in the area they are travelling to fully.
They usually stay longer
Business guests usually stay longer – so instead of a weekend break – it's more likely to be for the week. This is a major benefit for Airbnb hosts, meaning less work on their side and having more long-term stays makes organisation and transactions smoother and more seamless. Being Business Travel Ready as a host is key for these bookings.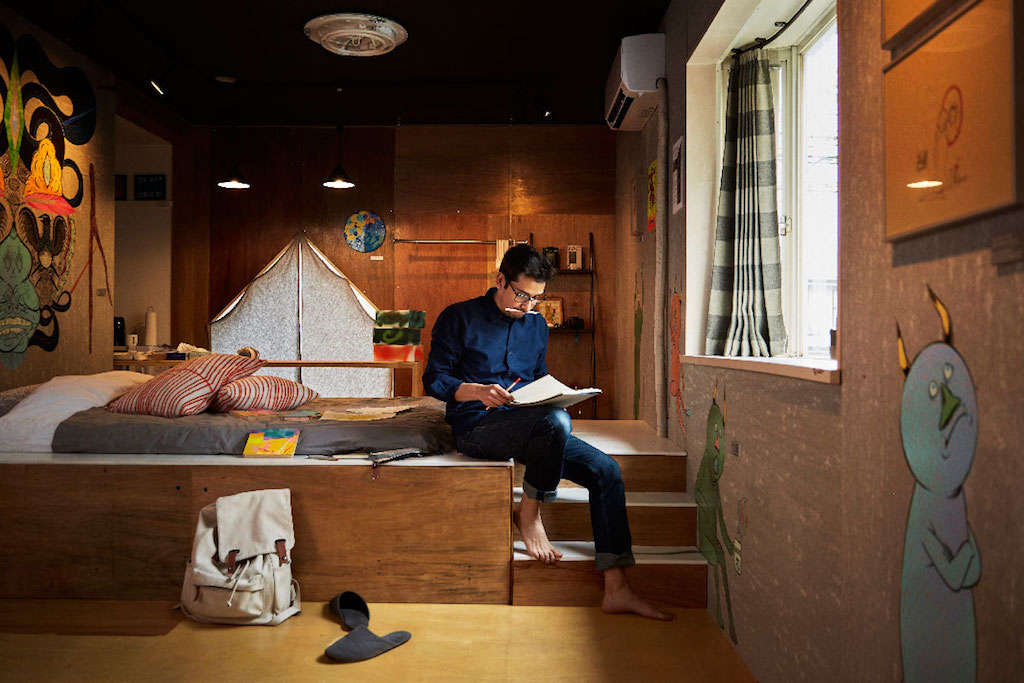 Businesses will book regardless of higher rates
Business guests usually have bigger budgets than your average traveller as they are using company dollars.
So if you are finding it hard to get leisure guests during more expensive periods, then business guests won't have the same expenditure issues – meaning you get a booking over that period anyway.
Companies are now seeing the huge savings when using Airbnb instead of hotels, especially for team travel.
[bctt tweet="Airbnb Business guests usually have bigger budgets than the average traveller – so get your listing 'Business Ready'!" via="no"]
There's likely to be less damage than leisure guests
If someone is a business guest, it's most likely that the space will be left in better condition than most leisure guests with children or party people.
The focus is work and not play, which makes Jack a dull boy but makes an Airbnb host a happy one. It's a win-win.
How do you attract business travelers?
How do you get your Airbnb 'verified' or open it for business travelers? Here's the skinny: Business Travel Ready listings must be an entire home or apartment and the correct property type (see the list on Airbnb including houses, flats, villas, etc).
The listing must be non-smoking and there must be no pets. 
If a pet usually lives at the house, hosts must ensure it is fully cleaned before the business guest arrives, to cater to any guests sensitivities or allergies.
Every abode must have at least 3 star rated reviews and responded to 90% of booking requests within 24 hours over the last year, to be eligible for Business Travel Ready status.
They must also have smoke and carbon monoxide detectors; Airbnb can provide these for free.
Other amenities that should be included for business are WiFi, a workspace, self check-in (a key lock box, keypad, smart lock or doorman), essentials such as toilet paper, clean towels and linen), hangers, a hair dryer and iron and shampoo.
In short, your listing will need:
Wireless Internet
A laptop-friendly workspace
Self check-in (this includes a key lockbox, doorman, keypad, or smartlock)
A smoke detector
A carbon monoxide detector
Essentials (toilet paper, clean towels, and fresh linens)
An iron
Hangers
A hair dryer
Shampoo
In addition to that, going the extra mile with some not-so-standard Airbnb amenities does wonders for your overall guest rating.
Cancellations
Hosts may not cancel any business reservations within 7 days and if a host breaches this rule they cannot be Business Travel Ready for year.

Does your Airbnb listing have the Business Travel Ready check-mark already?
Get help from GuestReady