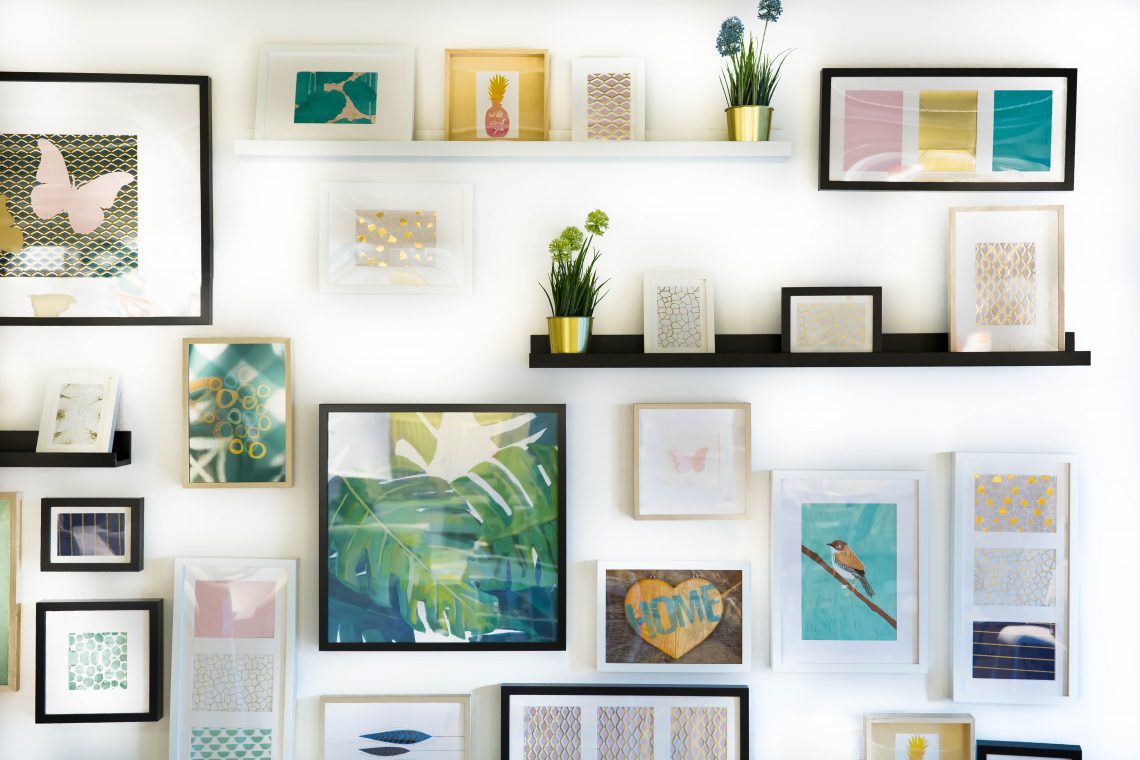 August 2022
5 Interior Design tips to increase your income on Airbnb
One of the many challenges of getting your property ready for listing on Airbnb is transforming it from a deeply personal home just for you, to a home that caters to the diverse audience of travellers that are looking for a short let experience that blends home comfort with structured hospitality – and that's how we can help. 
As the UK's top-rated online interior design service, Homewings has enabled landlords and hosts to add a bit of polish to their space in order to increase nightly rates by 24% and occupancy by roughly 20%. In fact, hosts who decide to redesign their space with Homewings see a ~6-month payback on an initial £4,000 budget.
The initial evaluation of a property by a prospective tenant is an assessment of five key factors:
How visually attractive the space is.

Level of cleanliness.

Price.

Amenity practicality.

Location.
Our internal research has shown that the emotive nature of how a space is designed is weighted to account for around 35% of the decision-making process. Once that attraction to a property has been set, the price and practicality is a relatively friction-free element of the commitment to let. 
Given the importance of the design stage of consideration, here are five tips from Homewings Lead Designer Sarah, which will allow you to get your home in an optimal guest-ready (pun intended) position:
1. Statement wall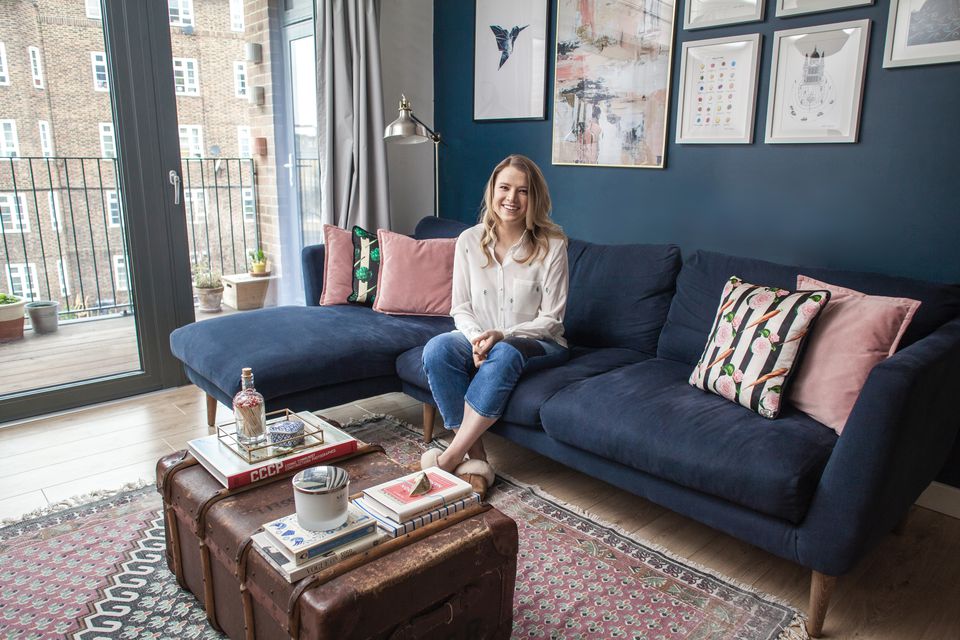 Particularly relevant if you're looking to redesign a smaller room, a statement wall with a bold colour palette adds a focal point while gives an effect of setting walls back to amplify a sense of space. If you're not feeling that brave, a pastel tone will also be impactful. A common misconception is that a blanket white paint across the whole room will achieve this, however, this only acts to give your space a cold, soulless feeling – the vibrancy of colour will always make a space feel more dynamic and welcoming.
2. Supersize on rugs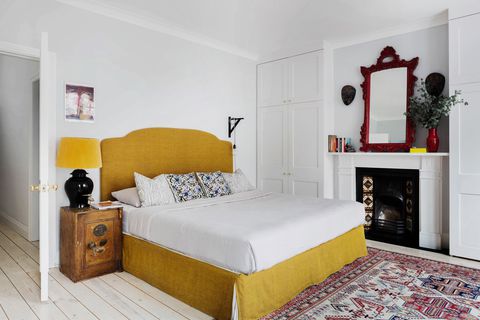 It sounds counterintuitive but a larger rug will provide the feeling of increased space. This is achieved because the rug can extend under a number of furniture pieces and draw the eye across the room, making it seem wider. Conversely, a smaller rug concentrates attention to a shrunken surface area, giving the illusion of a smaller room footprint. A large rug doesn't have to also be a bold one in terms of colour – we often find that softer, geometrically designed ones have more of an impact.
3. Vertical lines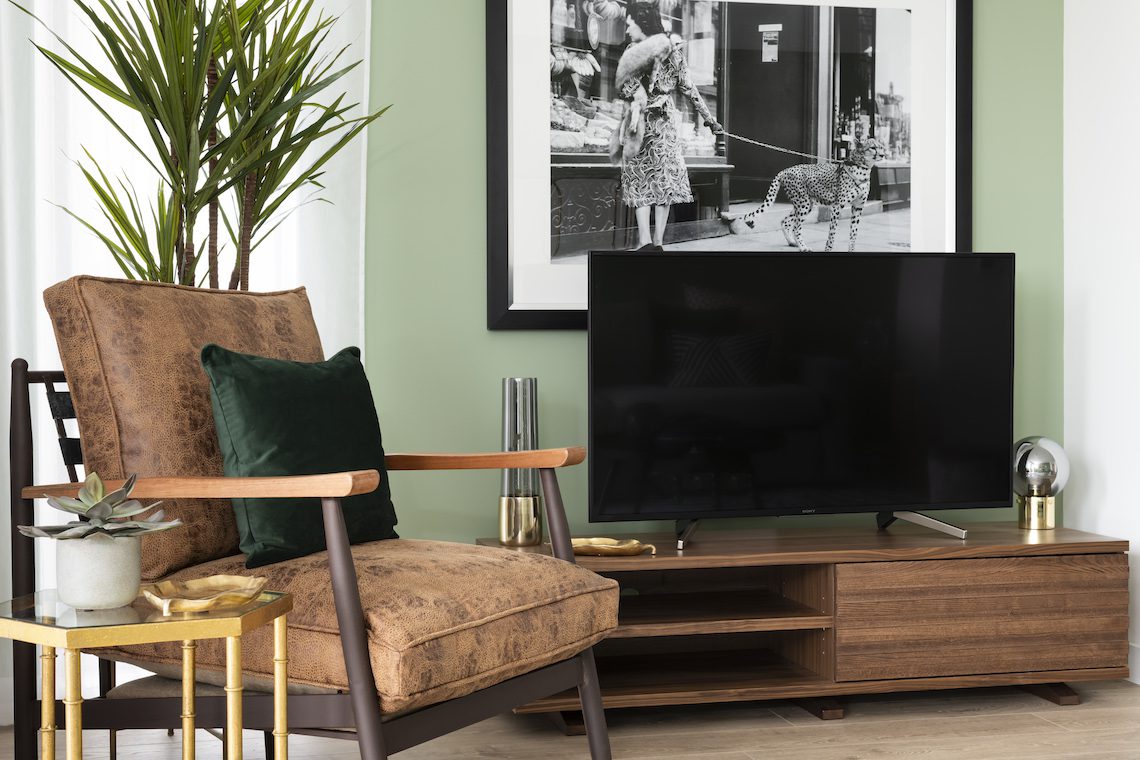 These are the easiest – and arguably one of the most crucial – hacks to give a space a sense of height, diverting the sight line up into the less busy areas of a room. Our personal favourites are long mirrors opposite windows to help amplify light entering the room, skinny lamps that arch over the room and disperse their illumination softly over a larger area, and linear wallpapers. We're also big fans of functional storage such as leaning ladder shelving as this serves a dual purpose of decluttering the room.
4. Take a leaf of faith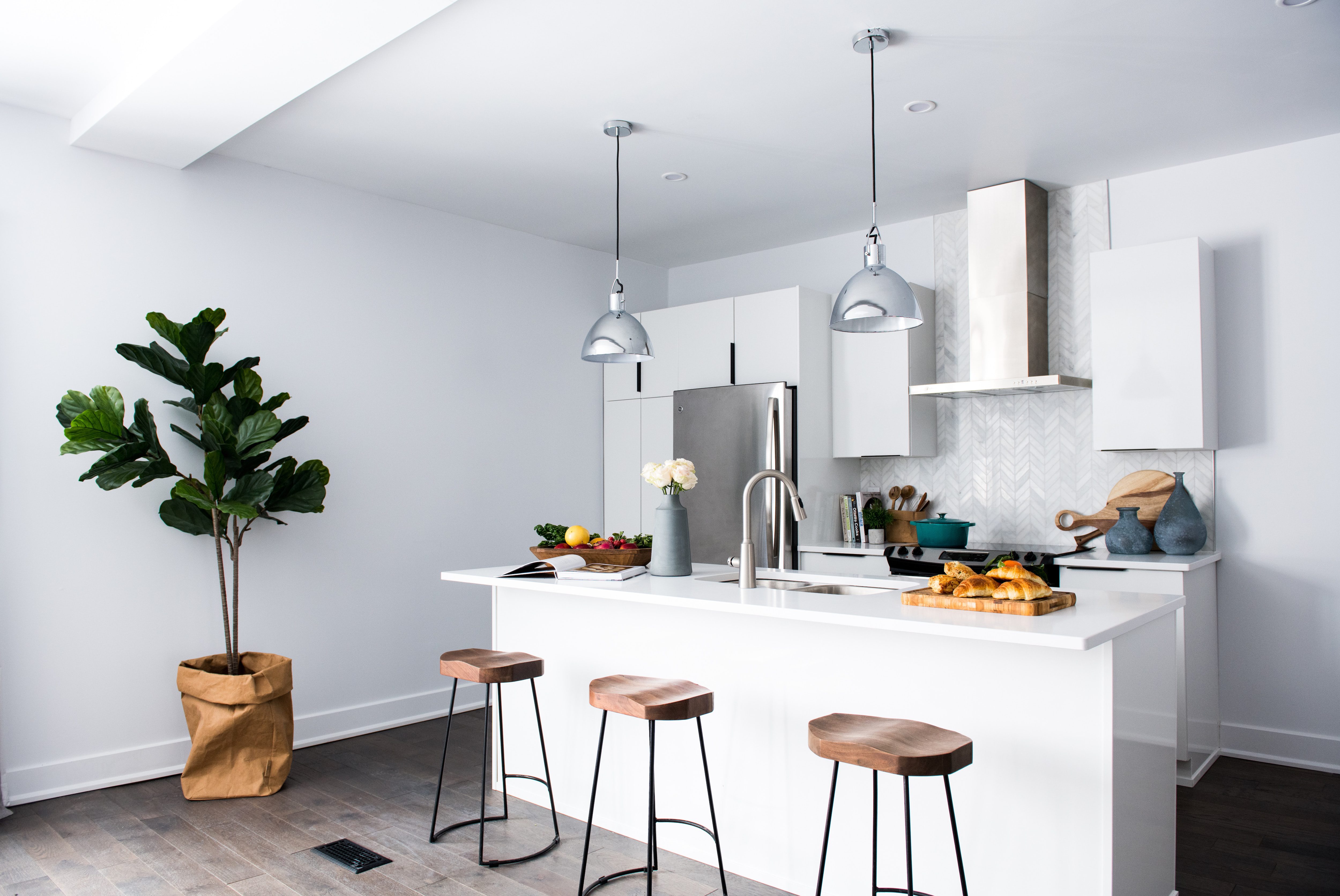 Indoor plants are all the rage at the moment…and we're delighted! If you prefer a single large plant, set it against a more plain wall to help add character (see point 1). If you're a fan of smaller plants, group them in odd numbers – ideally 3 or 5 – and set them at different levels so that they don't look cluttered. If you're unable to regularly get into the property to water them, there are some fantastic faux plant providers out there so you can still achieve the same impact, just without the hassle.
5. Skinny Legs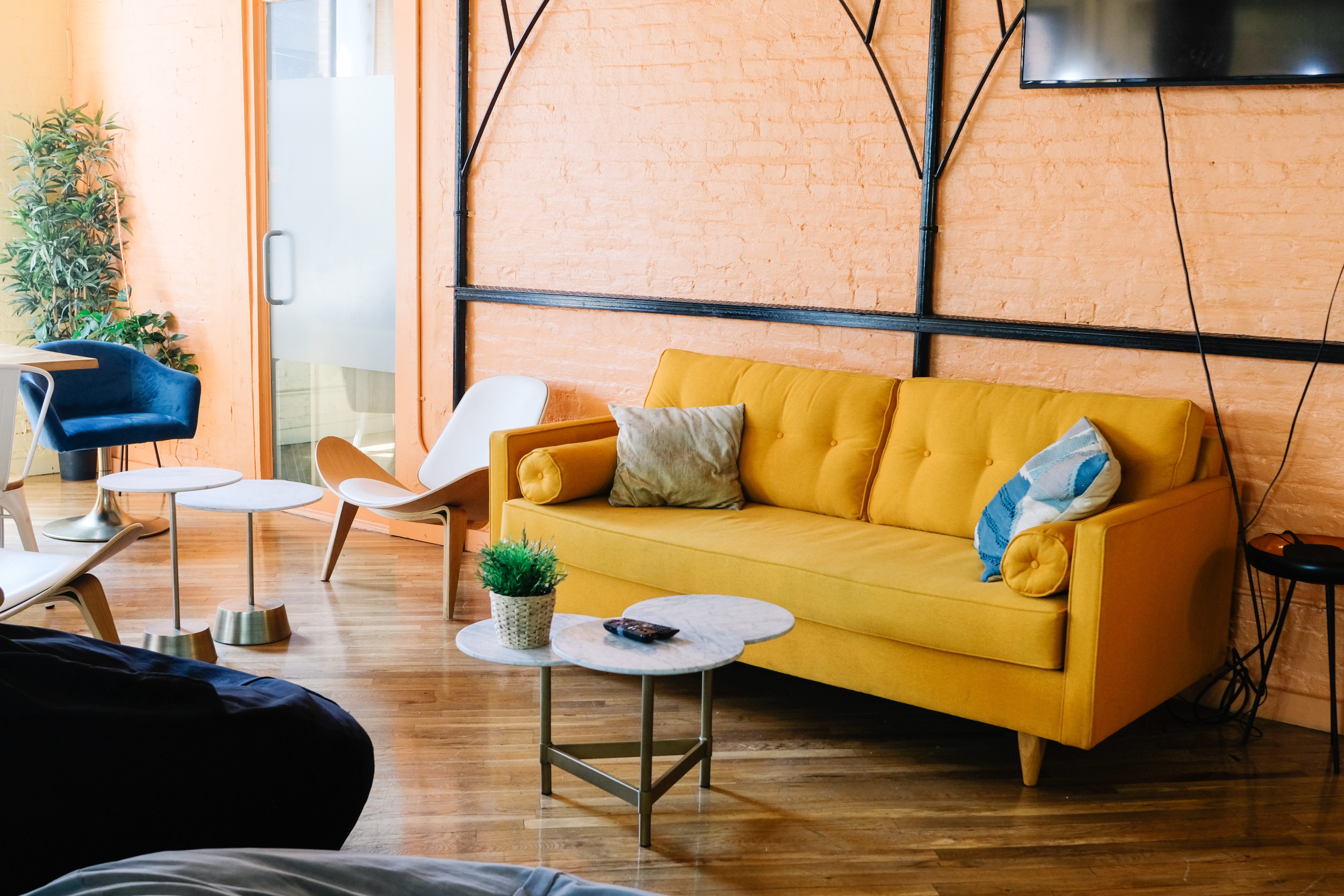 As a general rule, the more floor you can see, the lighter a room feels. When furniture is upholstered or designed down to the floor, it takes over that space so choose sofas and armchairs that have slim legs to achieve an airier feel – you should mix and match the style of the legs (e.g. straight and flared out) as per your personal taste. There's also the practical value of being able to clean under that space without having to shift heavy pieces of furniture!
About Homewings
An interior design company at heart with a fresh new approach: offering tailored design packages and curated online shopping experiences, so that you can get exactly what you want out of your space, with the ease and finish of a luxury service. Homewings brings together unique creatives, online design boards and the highest-quality furniture brands, to help create spaces that really work for you and your budget.
Airbnb Property Management

Whether your property is empty or in need of a facelift, design can make a significant difference in your earning potential on Airbnb. Find out how you can get the most value out of your property by scheduling a call with our hosting experts today.