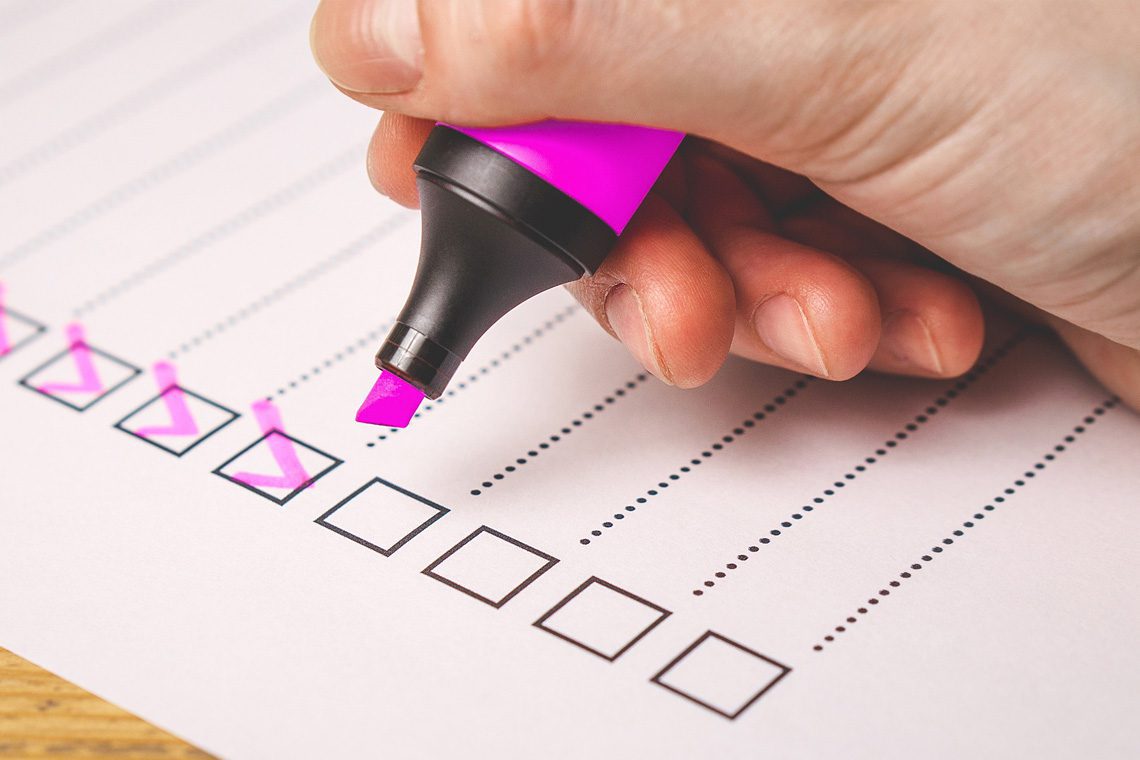 October 2022
The Airbnb checklist: 5 things to do before your guests arrive
You've put clean sheets on the bed, done a quick vacuum of your Airbnb – but are you really ready to host guests? Attention to detail is important if you want to be a successful Airbnb host. It's not just about offering a clean space when it comes to achieving great reviews.
1. Bins
It goes without saying that emptying and cleaning the bins should be one of the most important things you do before your guests arrive. But remember to do this for all the bins – not just the main one in the kitchen.
The last thing a guest wants to find is a pile of hair from the previous traveller in the bathroom bin. Be sure to clear away the rubbish not just inside the bins but also check under the beds, between the cushions of the couch and behind doors…leave no stone unturned. Tiled floors should be mopped. Carpeted areas should be vacuumed thoroughly.
2. Sheets and towels
If you're planning on hosting lots of guests, it's important to buy a good supply of sheets and towels so that you are never caught out with a last-minute booking. Always have clean sheets, towels, and the basic amenities available in the cupboard – not just so you can put them out for new guests, but also so that they can access additional towels or sheets during their stay. If you're not comfortable with providing this access, just make sure you are willing to drop off fresh towels on request.
3. Toilet paper
We have all been 'caught out' when we travel. We run to the loo, do our business, and then realise there's no paper left in the dispenser. It's not fun. Make sure you don't put any of your guests in this awkward situation. Always provide more than enough toilet paper and make sure it's stocked within reach of anyone using the lavatory.
4. The kitchen
Most hosts will require guests to do their own dishes/clean up after themselves if they use the kitchen but even so, it's up to you as the host to check that they have done a thorough job. Cutlery, glasses, plates, pots and pans should all be immaculate and put away neatly.
Tea towels should be replaced with fresh ones. Check whether the salt and pepper/any condiments need refilling. Empty out any food in the fridge that has been left by previous guests and make sure the kitchen looks clean and tidy before they arrive.
5. Your valuables
Don't forget to lock up your valuables – you don't want safety to be an issue. Whether you take them out of the house or lock them up in a safe – it's in your best interests to remove anything of value from areas where guests will be. This means jewellery, personal documents, credit cards, electronic gadgets and any antiques or collectables.
If you feel like you've got a lot on your plate when it comes to running your Airbnb, why not let GuestReady help? We specialise in managing short-lets in Europe, Asia and the Middle East.
Our team can assist with organising professional cleaners so that you're home is ready to welcome new guests. Also, check out our Airbnb Must Haves post to get more ideas on how to prepare your home for guests.