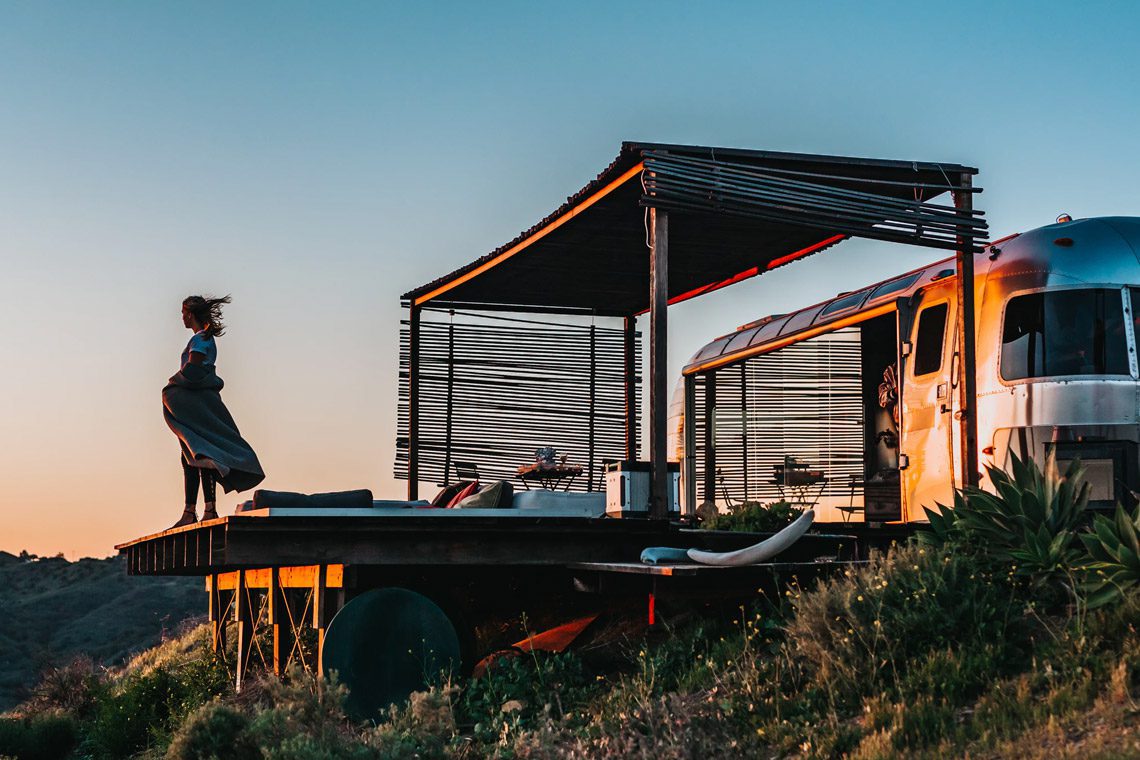 October 2022
5 spaces you didn't know you could rent out on Airbnb
Is it really possible to make money from the treehouse you built for the kids all those years ago? Do you have a houseboat that you only get around to using a couple of times a year?
You don't necessarily need to own a fancy apartment or holiday home in order to make some extra pocket money from Airbnb. Here are 5 quirky spaces for you to consider creating and renting out…

Treehouses
It might not have a toilet or a kitchen but there are still plenty of people who would pay money to spend a night in a treehouse. Why? Many travellers choose Airbnb because they want accommodation that's outside the box…or inside a box, up a tree!
Maybe they have a child who has always dreamt of spending a night in a treehouse. Or maybe they are just an adventurous couple who want to escape their chaotic city lives for a few days. You would be surprised how willing travellers are to let go of their creature comforts for a truly unique experience.
Keep in mind: Before listing your treehouse, think about how guests can access facilities while they are with you. Is there an outdoor toilet they can use? Is there a back entrance to the main house that can be blocked off – allowing them to access the bathroom without disturbing you and your family? Also, make sure your treehouse is weather-proof.
Even the most adventurous travellers will not appreciate water dripping onto their sleeping bags when it's raining outside. Provide torches, umbrellas and warm sleeping gear alongside other essentials.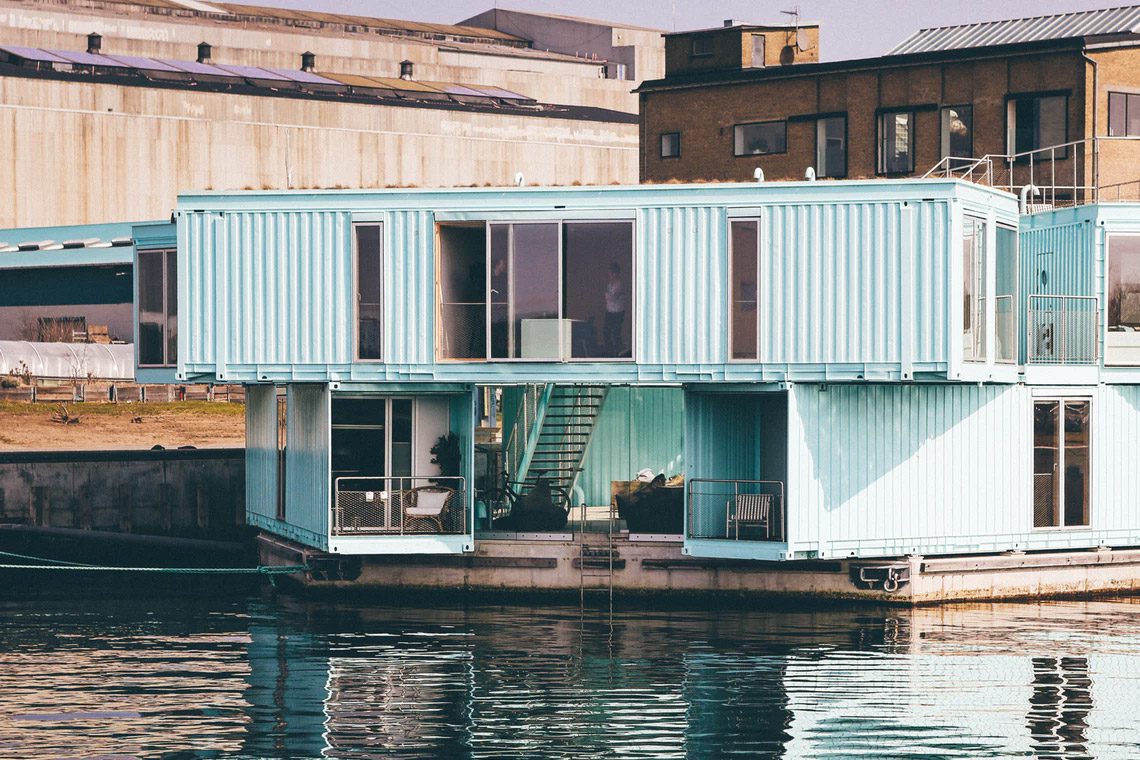 Houseboats
If you own a houseboat or canal boat and find yourself not using it as much as you'd like – why not rent it out on Airbnb? People love novelty vacation rentals and allowing your guests the chance to experience life at sea or on a lake is offering them a trip they will most likely never forget.
Don't feel that you need to create floating luxury (although there's definitely a market for 5-star houseboats) – there will be guests who prefer a more rustic and character-filled space to sleep in. Also be aware that you don't have to allow guests to pull up the anchor and set sail – it's fine to offer up a houseboat that is moored.
Keep in mind: Guest safety should be a top priority for you when you prepare your houseboat for guests. Ensure that the vessel meets all the standard requirements and regulations. If you are allowing your guests to go cruising along the canals, be sure to run them through all the operational and safety features when you do their welcome tour and provide emergency contact information as well as maps.
Rolling hills and other green spaces
You don't even need to promise a roof over your guest's head in order to put a listing on Airbnb. Many hosts who own land in picturesque places offer camping spots on Airbnb – whether it's a hill with stunning views of the ocean, or a clearing in a patch of forest.
Sometimes these campsites will come with use of nearby facilities but often it's a 'back to nature' approach where hosts just allow travellers to have a genuine camping experience in a place where few have camped before.
Keep in mind: Depending on how big your area of land is, consider how easy the access is for guests – particularly if it has been raining and the pathways or roads are muddy. Yes, people want to feel isolated when they opt for an Airbnb camping holiday but they also want to enter and leave the area with a sense of ease.
Make a note in your listing about the availability of phone signal on site. Most of the time a lack of signal won't be an issue for guests but always be honest. Provide insect repellent, torches, and – if you want to make it cosy – a little campfire site where they can roast marshmallows.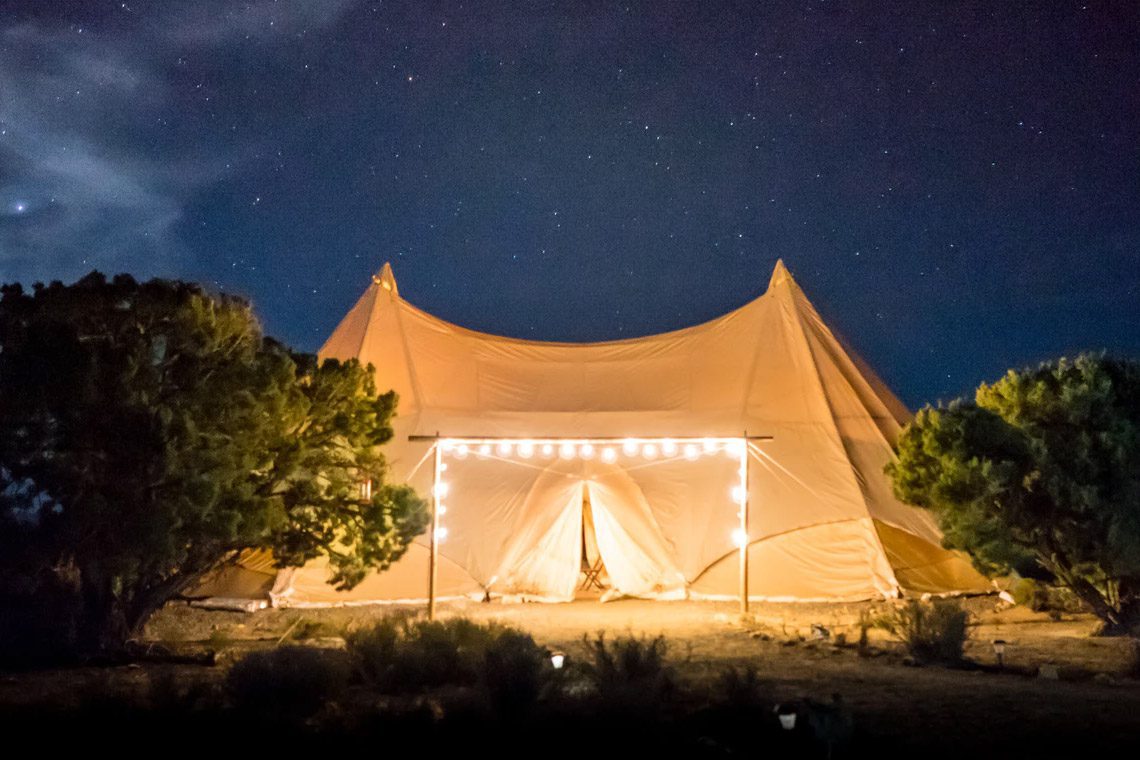 The old barn
You may have a full house with no room for guests – but what about the old barn in the yard or the vintage caravan that is collecting cobwebs in the shed? Did you know that these kinds of spaces are hugely popular on Airbnb with travellers seeking an imaginative space to call home for a few days?
Converting your barn into accommodation will require some work – including setting up the plumbing and a self-contained kitchen, but if you decorate it well and create a charming space – chances are, you will quickly make back the money you spend on renovating it.
Keep in mind: As with any Airbnb description, be honest about what you are providing. If your gypsy caravan has no electricity connection or running water – be sure to clearly state these facts on your page in order to avoid disappointing guests and attracting bad reviews.
Tents and tepees
If you do a quick search on Airbnb you might be surprised to see the vast range of tents that are on offer to travellers – from glamping bell tents with king size beds, to one-man tents with a camping mattress on the floor.
If you have a big property with nice areas of open spaces – especially if those spaces can offer a level of privacy to guests away from the main home – then you should consider setting up a temporary structure and putting it on Airbnb. Tree tents, tepees, yurts – all can be an enticing vacation rental if targeted to the right people.
Keep in mind: Understand that location is everything when it comes to this kind of accommodation. If you have a home in the suburbs surrounded by other houses, you are most likely not in a position to entice Airbnb guests. As always, be honest about what you are offering.
Consider providing insect repellent, torches and a space for campfires. Also think about the logistics of waste removal, food storage and facilities for guests. And make sure the structure is waterproof!

Marketing your unique space
Putting a quirky rental on Airbnb has its challenges. It's very important that you find the balance between attracting guests to stay in your unique pad – and disappointing them when they arrive by setting expectations too high. You also need to understand how to competitively price your offering.
The GuestReady team has a wealth of experience in helping hosts set up imaginative spaces and securing the right kind of guests for them. If you'd like guidance on turning your old barn into a vacation rental or what to do to make your patch of land guest-ready for campers, be sure to drop us an email.