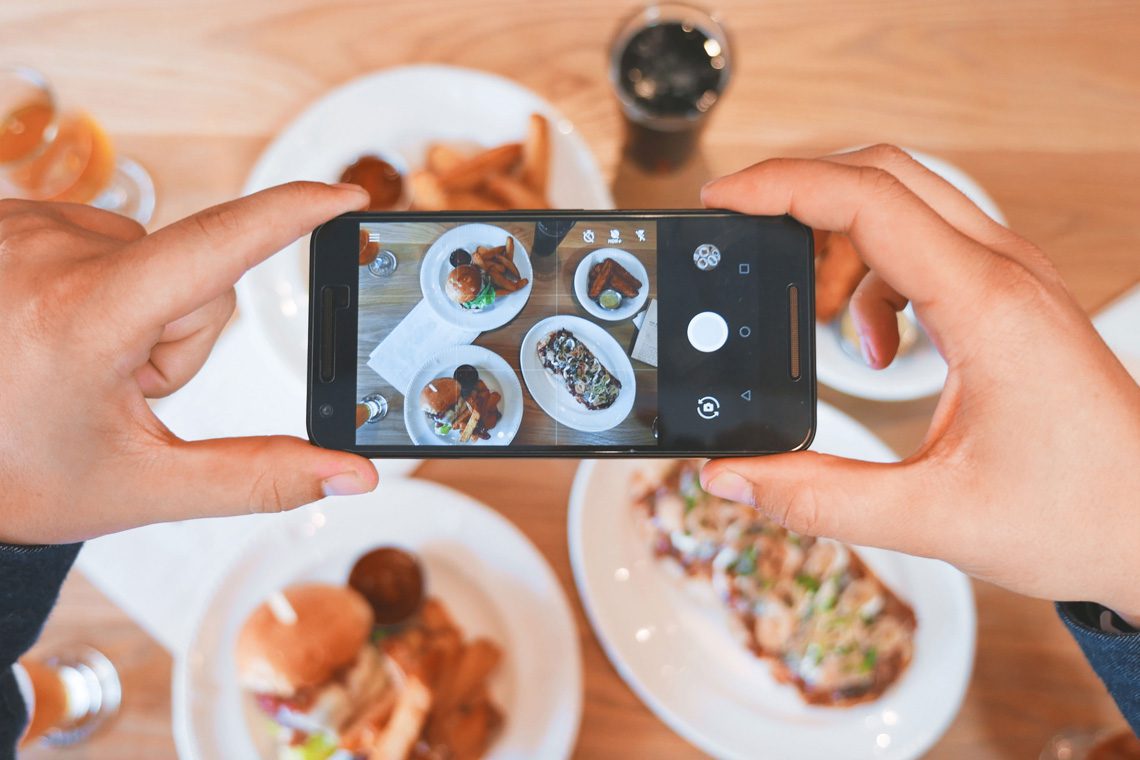 August 2022
How to promote an Airbnb listing
Sure, you can rely on a steady stream of bookings by optimizing your Airbnb listing and displaying your home from its best side with stunning photography, but if you want to reach a wider audience, it pays to look beyond the Airbnb platform.
Just like a hotel, there are various ways to promote your listing outside of Airbnb.
Table of Contents

1. Going social
Facebook and Instagram are the heroes in the lifestyle space when promoting your Airbnb listing quickly and effectively.
Why? Likes and comments can put your property in the spotlight, and fast.
Just how do you benefit from having your listing represented on social media? For a start, by having an online presence on these platforms and using the right hashtags and location tags, you can get your listing in front of people that are travel planning.
Giving potential guests an impression of the property will persuade them to check it out on Airbnb.
By inviting your guests to 'like' or 'follow' your social media pages, you are more likely to build a positive connection with them. Staying in touch regularly with guests and dealing with queries efficiently through your Facebook and Instagram page also increases the chance of repeat bookings.
[bctt tweet="By having a social media presence, you get your listing in front of people planning their travels" username="GuestReady"]
2. Content: what to share
What makes interesting reading? In the lifestyle space there are so many types of content you can share.
Start with your listing, you can share beautiful pictures of the interiors, each room in detail and just overall features. This can then blend into a neighborhood guide and you can add a guide to the area and photos of local places you love.
Again, it doesn't just have to be pictorial, it's good to have some written content too, be it a short blurb or a blog on the area.
If doing a local guide, make sure to hand-pick some authentic places as guests are looking for the real experience.
Also, testimonials don't hurt, if you have some, make sure they are visible to potential guests – the more the merrier!

3. Facebook is the way forward
Social media needs to be streamlined and effective when promoting your Airbnb listing, it's an essential part of marketing your property and should not be overlooked.
Facebook has a huge potential reach and so smart hosts should have a separate Facebook page (not a profile!) for their listing and promote to friends, family and the general public.
For lifestyle, Facebook still has a strong footing when making content reach the masses, people go on to plan their leisure pursuits and see what's new in the travel world, so this should be maxed out.
Provide striking photos and snappy, factual content about the listing and never forget to write a brilliant headline.
4. Insta-success
Reportedly, Instagram has over 500 million active monthly users, and it's easy to take advantage of that. Facebook and Instagram may go hand-in-hand but Instagram definitely takes the lead for marketing homes with beautiful photos of them.
The power of home and lifestyle photography can be startling, with people dreaming of their next inspirational getaway. If your listing is design-led, even better, get Instagramming and sharing, just think of it like the digital pages of Vogue Living.
By using the right hashtags, you stand a chance to be noticed by bigger accounts and publications. If you consistently post high-quality engaging content, chances of being 'reposted' are high, putting your listing in front of a huge audience.
Make sure you tag your posts with #airbnb, too, as the official Airbnb account (with over 2 million followers) regularly shares their favorite posts.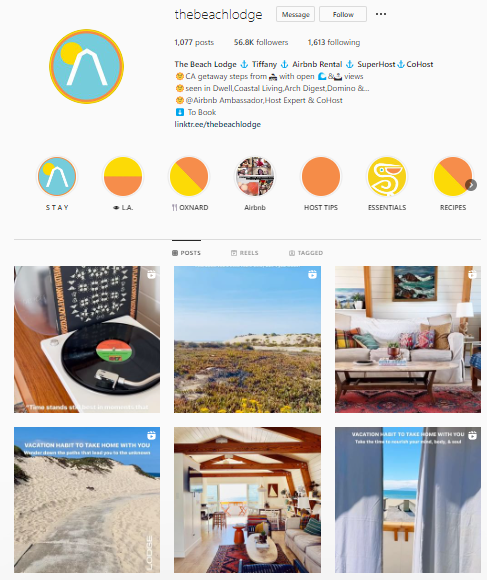 @thebeachlodge on Instagram – Airbnb promotion done right
5. Get a blogger or journalist on board
Engaging bloggers and journalists is another story, and can be tricky, but is one channel that should be considered when you're creating your marketing plan.
Lifestyle bloggers with their hefty amount of Instagram followers – often in the hundreds of thousands- are ripe for promoting your property and a review from a reputable journalist is worth its weight in gold, that's if you can engage with them.
Talking of bloggers, if you really want to get exposure for your Airbnb listing, try to engage a blogger or journalist and ask them to stay at your place (for free, of course) so they post about it, or do a review.
It's best to contact them directly and find out if they are interested first. This is perhaps the most effective way to get it out there and attract the right audience.
People read reviews from reputable sources and are usually persuaded to book places that have their seal of approval. The only problem is you may have after this kind of exposure is the slew of inquiries coming in about your listing.
When working with bloggers it's important to note that the exposure you often get is worth more than a paid booking. If the reach is high enough and the bloggers are part of your niche, it often results in lots more bookings.
Just be careful that you get an agreement from them that they will link to your listing on Airbnb – so you get tangible results.
What other ways do you use to promote your vacation rental outside of Airbnb? We help you!