November 2022
Invest in Liverpool? Find out 8 reasons to buy property in Liverpool
Have you got some savings sitting in your bank account racking up interest? Well, you could make far more money by investing it in a worthwhile project and Liverpool property is a great investment.
Properties in Liverpool hold their value well, so you don't have to risk losing your hard-earned cash. In fact, if your property increases in value over time then you can sell it at a profit.
In the meantime, renting your property out to visitors using websites like Airbnb or GuestReady's booking website can bring in some extra cash. And you can reserve your property when you want to use it so that you can enjoy everything that Liverpool has to offer!
So, if you want to buy property in Liverpool, where do you start?
Read on to find out everything you need to know about making a property investment in Liverpool.
Table of Contents
Why is buying property in Liverpool a good idea?
Property investments are a great way to secure financial stability for yourself now and in the future. This doesn't require a complex understanding of the stock markets and you won't need to panic-sell your home to save your investment!
Instead, you can use your investment to make a return in several ways.
You can rent out your property to supplement your income. Properties in Liverpool can rent for anything between £250 and £5,000 per month, depending on their size and location. So you could make a lot of money each year renting your property out!
Of course, you do not have to rent your property out for months at a time. Tourists and people visiting Liverpool for work may want to book your home out for a few days or a weekend. In that case, you can market your home for short-term stays on Airbnb.
Short-term rental management companies are on hand to make renting out your property as straightforward as possible.
If you decide that renting is too much hassle, you can hold onto your property for a number of years and sell it at a profit. Making small (or big) home improvements is a great way to increase the value of your property and secure a higher asking price.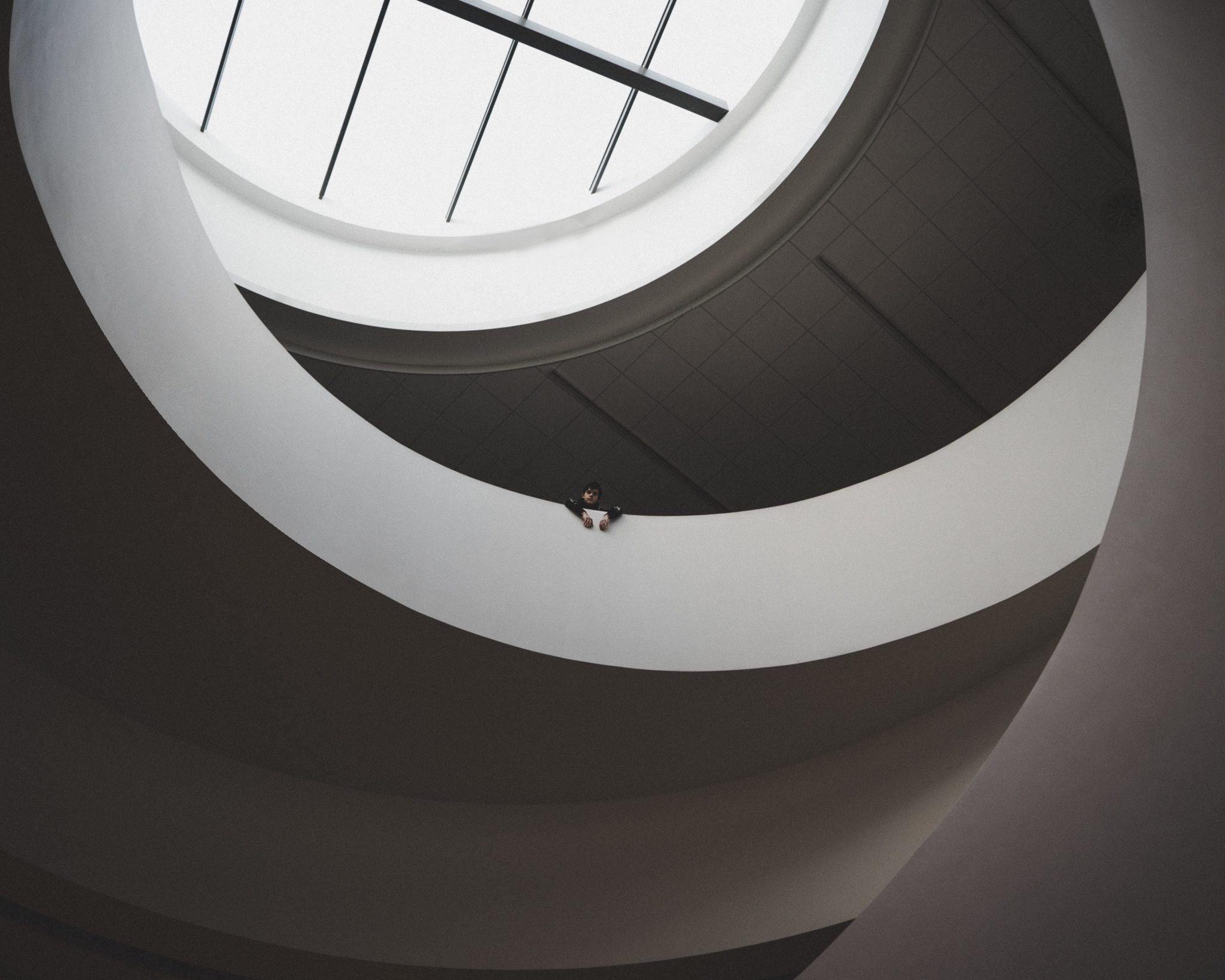 Why is buying property in Liverpool a great investment?
If you are planning to rent out your property for short or long-term stays, then it is important to buy in a popular area. This will ensure that you get a steady flow of tenants and a stable income.
In that case, buying property in Liverpool is a great option. Let's take a closer look at why Liverpool is such a great place to buy property at the moment.
1. Liverpool has a strong, stable economy
Liverpool's economy has been growing for years and now it is a real powerhouse in the north. In fact, the city is now the fifth-largest metropolitan area in the UK.
There are currently more than 254,000 people employed across the city and this figure is growing!
As a result, the area will constantly be developing and welcoming new industries. This means that people will continue flocking to the city for job opportunities.
Buying in a city with a thriving economy is incredibly important for the security of your investment. This ensures that people will remain in the area and this means that properties will be in high demand. So your property will hold its value if not increase in value over the years!
It also means that a lot of people visit the city on business each year. Many of them would prefer to stay in an Airbnb apartment, rather than a hotel. So you won't struggle to rent out your home.
2. Liverpool is a hub of high-value industries
Liverpool's industries play a key role in the city's economic success. Thanks to its location and amazing universities, the city is home to a wide range of industries.
Many of these play a vital role in the national (if not global) infrastructure. For example, Liverpool is home to manufacturers such as Jaguar Land, AstraZeneca, and Nestlé Health Sciences.
The universities also attract global academic leaders. This is probably why you can find some of the most exciting start-ups from Britain's young minds here. Each year the city hosts the International Festival for Business.
Liverpool is also a popular filming location and attracts teams from the TV and film industries.
A lot of people flock to Liverpool on business each year. Importantly, these are billion-pound industries looking to spend money on quality accommodation. So there will be plenty of visitors wanting to stay in your home for short and long periods of time.
3. Liverpool properties offer great value for money
Property investments require a certain amount of capital and this can put some people off.
However, Liverpool offers some of the best property prices in the country. So it isn't hard to understand why these properties are in demand. In fact, in the last few years, buyer interest in Liverpool properties has increased by 32%.
When comparing Liverpool with other cities in the UK, it is important to think about what is on offer. You might find a cheaper property in another city that doesn't offer:
A broad range of industries
A rich and diverse cultural scene
Active football clubs that host international games
Amazing transport links to the north and south
An international airport
Three fantastic universities
If you are looking for all of these factors, then your choices of UK cities will be much slimmer. And cities that do offer all of these amazing attributes tend to be much more expensive than Liverpool.
In London, for example, a two-bed flat costs upwards of £350,000 and an entire house can easily cost millions. In comparison, you can buy an end-of-terrace two-bed house in Liverpool for £125,000.
So you will need to save up a lot less to buy property in Liverpool.
4. Liverpool offers amazing rental yields
Liverpool has been named the best UK location for buy-to-let yields.
Its average rental yield is around 5% (compared to London's 3%). This is probably thanks to the high number of renters living in Liverpool at the moment.
So no matter how long you want to rent your property out, you'll make a great return on your investment in no time!
5. Liverpool gets millions of visitors every year
If you aren't interested in letting out your property for long periods of time then that won't be an issue. More than 67 million tourists flock to Liverpool each year and these people need a place to stay!
Make the most of this by advertising your property to holidaymakers. There will be plenty of visitors looking for short-term apartment rentals throughout the year. And you can reserve some time to enjoy your home yourself when you want a break!
6. The city has a huge student population
Liverpool's student population is one of the reasons that Liverpool offers such amazing rental yields. This ensures that there are plenty of people looking for long-term rentals throughout the year.
As we have already mentioned, the city is home to three universities and there are more than 70,000 students across these. That's a lot of students looking for accommodation!
Most students will be looking for long-term lets of one year or more. However, you can have your cake and eat it by offering accommodation that lasts from September to June or July.
This covers the academic year, which will suit the students living in your property. It also means that you can make the most of your home during the summer months. Or, even better, rent it out for short stays at a higher price to tourists visiting on their holidays!
7. Liverpool is constantly regenerating
Liverpool council and its investors are constantly pumping money into the city. So it isn't just the city's economy that is constantly growing and developing! The city itself is getting bigger and better by the year.
Some of the city's most recent regeneration projects include:
The Knowledge Quarter (a £1 billion investment in science, technology, health, culture, and education)
Ten Streets (a project designed to cement Liverpool's international destination status)
Liverpool Science Park
Liverpool City Region Local Enterprise Partnership
This regeneration doesn't just bring more jobs to the area. It also ensures that the local area looks amazing. As a result, the value of properties in the area will increase over the years and this is great news for your investment.
8. It is one of the best-connected cities in the North
The better connected a city is, the more people will want to live in or visit it. And Liverpool is extremely well-connected.
Thanks to its position in the middle of the country it offers amazing transport links to the north and south. The train from Liverpool to London takes just over three hours, so you could easily visit the capital for the day. Coaches also regularly run from Liverpool to other major cities around the country.
If you're looking to go further afield you'll also have plenty of options. Liverpool John Lennon Airport offers travellers amazing comfort and a huge range of direct flights around the world. You can also get easy connecting flights to America, Asia, and Australia from the airport.
Liverpool is also home to famous docks so you can get a boat to fantastic destinations, including Belfast, Holland, and Gothenburg. This is a great option for holidaymakers who want to bring their cars with them. Plenty of amazing cruise companies also stop off at Liverpool, so you can start (or end) your holiday here.
This city itself is also extremely easy to navigate if you don't own a car. The Merseyrail system connects most of the suburban areas of the city and the city centre has its own underground.
These amazing transport links make Liverpool a great place to visit and explore. This is yet another reason why the city is so popular with tourists and means there are plenty of people looking for short-term vacation rentals.
Which are the best areas to buy property in Liverpool?
The city of Liverpool spans 43 square miles, including property in Merseyside. So you have a lot of areas to choose from when you start looking at houses.
Choosing a property in the right area will help you make the most of your investment. Here are some of the best places to buy property in Liverpool.
All of these areas are close to the city centre, which makes them popular spots for holidaymakers looking for short-term rentals. This puts your visitors in the perfect location to go out and explore everything that Liverpool has to offer.
Kensington
Located on the fringe of the city centre, this area is a great spot for visitors and local residents.
It is well-connected to the local hospitals and businesses, making it ideal for professionals. But it is close enough to the city's main attractions to bring in tourists as well.
Because of this, property prices in this area have seen a huge increase in the last few years and this shows that your home will hold its value over time. The average property price in Kensington over the last year was £140,727.
Toxteth
Toxteth is the inner-city area of Liverpool, located just south of the city centre.
There is a variety of housing available here, from terraced properties to larger period homes. A lot of Victorian properties are also divided up into smaller flats if you are looking for a cheaper investment.
This area of the city is seen as very "up and coming", which means that house prices are set to sore here in the coming years. So it offers amazing returns on your investment.
The average price for a property in Toxteth in the last year was £147,938.
Bootle
North of the city centre, Bootle sits in the L20 area of the city. It has amazing transport links and plenty of HMO properties.
If you are working on a tighter budget then Bootle is a great area to look for properties. The average property price in the last year was £139,407, although flats in the area can sell for around £87,000.
Invest in Liverpool's growing property market now
When it comes to making property investments, buying property in Liverpool won't disappoint.
This city is a hub of cultural and business activity, so there are plenty of visitors to rent your property out to. As the city continues to develop and expand, your investment will only get stronger!
As you can see, now is a great time to buy property in Liverpool so what are you waiting for?
If you are interested in renting out your property in Liverpool then our professional services will take the hassle out of hosting. Get in touch today to find out how GuestReady can help you start making money on your investment.
Get in touch now!