November 2022
How to get good Airbnb reviews
Looking for good Airbnb reviews? Airbnb is a platform where your success is measured by reviews and reputation. A bad Airbnb review can substantially hurt for an extended period of time because it takes a while for hosts to build their image back up again.
But not to worry, you can surely make a turnaround and recover after a bad review.
Keep in mind: Guests usually have grounds for putting up a negative review (granted, many of which may be exaggerated) so you still need to keep a mental note of what they are saying to improve.
Here's another interesting fact: The Airbnb community values great service and aims for exceptional guest experience so much that reviews are tied not only to the property, but also to the host.
So those of you who have multiple properties listed on the site, make sure to keep a watchful eye in maintaining all of them effectively to keep all these bad reviews away.
Tip: Make sure to collect good reviews for your first unit. This will make it easier for you to launch your other units in the future.
Now: Let's talk about the things that you, as an Airbnb host, can do to successfully bank those good reviews.
How to get good Airbnb reviews?
1. Be honest and accurate with your descriptions and pictures
Make it a true reflection of your space. This will avoid disgruntled guests who were expecting a certain level of awesome but were given something subpar.
If you are giving directions to nearby tourist sites, have it as precise and accurate as possible. Ensure that the amenities you write about (and showcase) are in good working order.
If there is anything that could disturb the peace of your guest's stay, then you have to mention that too (e.g. construction site nearby? A very firm spring mattress? Noisy trains? Party-loving neighbors?).
Take note: as hosts, you should always manage expectations. It is highly recommended to underpromise and overdeliver (to some small degree) – a very effective strategy to host and make guests them happy.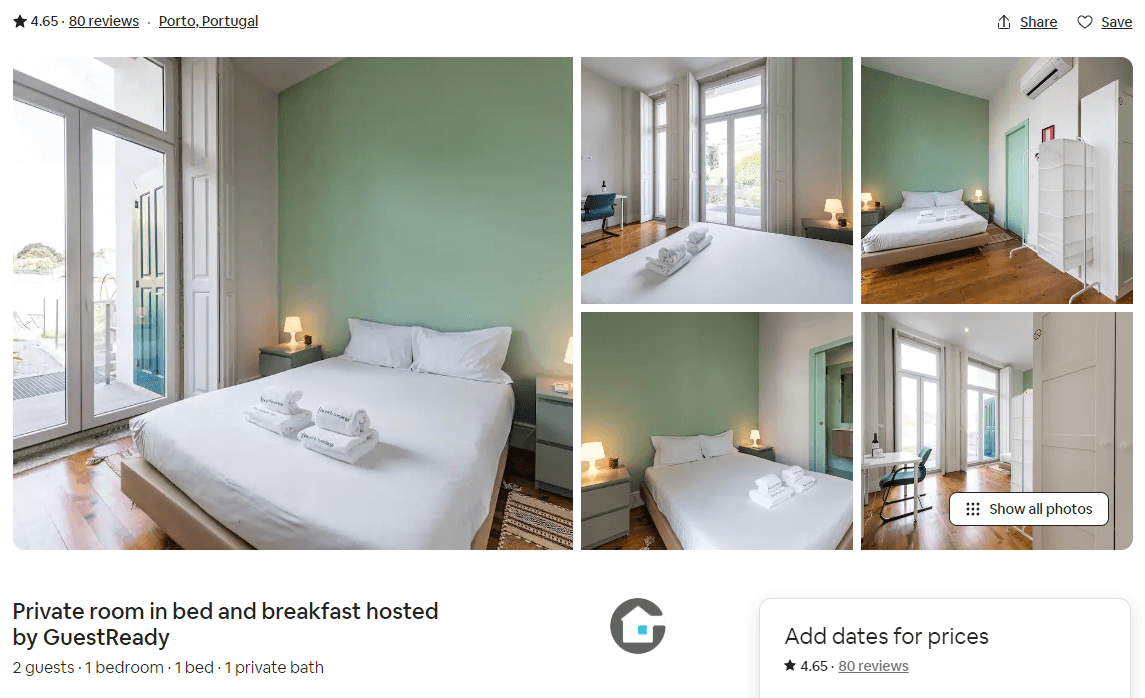 2. Be proactive and communicate with your guests before arrival
Contact them first – guests will be happy to know that the hosts are as eager to receive them as they are to stay at this cool looking space.
Try to learn if they have any special requests, dietary requirements, children, etc. a good few days before they arrive – this will give you enough time to prepare and prep your house of the necessities. Guests will definitely  be happy that you are thinking about their well-being and this could earn you a good review.
Plus: This initial communication will also give you a feeling on what kind of guests you will be receiving.
Which brings us to our next point:
Don't stop there.
Once you've happily prepared everything and your guests have arrived.
3. Check in on guests after their first night
As dedicated Airbnb hosts, it is good to touch base then to see if they were able to sleep well on their first night and if there were any problems.
A lot of issues may arise only after the first night — most of these you won't even think to question upon check-in (e.g. how to turn on the water heater? how to use your smart TV? your microwave may be too high-tech, etc). And, remember to give your guests your phone number just in case they suddenly need to reach you.
Tip: you can only fix a problem you are aware of so getting these initial feedback from guests and acting on it can also help you in the long run to becoming a successful Airbnb host (and get great reviews!). Even if everything is well and great, guests will appreciate the fact that you sincerely care about their experience.
Tip to go the extra mile: if guests are staying for an extended period of time (say more than one week), you can always offer cleaning services (it's up to you too whether you want to charge extra for this, most do, so don't be ashamed to do so too).
Keep this good vibe going.
"Excellent Airbnb customer service must be practiced before guests arrive and after they leave"
Like what we said at the beginning, Airbnb highly values great customer service that leads to positive guest experiences. You can up the level of your service with the following tips and tricks:
Offering a little extra something for your guests
Ensure your space is spic and span
Think up and provide some modern entertainment (e.g. Netflix, computer games)
Provide instructions on how to use your amenities, gadgets or appliances
Personalized messages can be a nice touch
Once we've arrange all the above:
4. Thank your guests for choosing your place to stay
We all want to have awesome guests. So (hopefully) you haven't anything to complain about. Send them a 'thank you' message for their stay and tell them that you will leave them a positive review. This will boost the probability that your guests will also give you good reviews (well, especially since if you've done all the above for them…).
And lastly:
5. You can always ask guests to write you a review
Your guests may have thoroughly enjoyed staying at your home but you didn't get a review.
Why? Simple, they forgot.
You can be more proactive about this by sending them a 'thank you' note after their check-out and ask them for a review. Maybe even remind them after a week. We hope this was very helpful.
With these techniques to getting good reviews, you now have a sure way to become an Airbnb superhost!
Need more tips or help with your Airbnb management? Let us know