September 2023
5 tips to make your Airbnb ready for business travellers
If you hadn't noticed, something of a minor revolution is occurring on Airbnb. Think of someone using Airbnb, and your mind is immediately drawn to the stereotypical hip adventurer looking to discover new places and enjoy local experiences.
But in the backdrop, things are changing.  It's the rise of Airbnb for business travellers. Shunning the conventional options of hotels, business travellers are steadily dipping their toes into Airbnb. In response, Airbnb is working harder on its reputation and product offering for those in the business traveller community.
You only have to look at the recent introduction of the Business Travel Ready status on Airbnb, to realise that Airbnb is starting to take things seriously when it comes to business travellers. So, if you're in the market to get a slice of the business traveller action, then here are 5 key tips to help your Airbnb standout for business travellers:
1. Location
Location is always important with an Airbnb. But it's critical when it comes to business travellers. What are some of the more common reasons that business travellers might be in your city?
There's an important meeting with clients or team members

There's a conference on

They've just started their new role/job, so while they are sorting out longer-term accommodation options, they need somewhere short-term to stay
The important thing is they need to be somewhere during business hours – whether it's an office or conference facility. So, location is critical for them.  They don't want to spend hours getting to the business district in your city, or to the conference/hotel precincts. So, if your place is smack bang in the middle of your business district, then big tick. If it's set in an out-of-town location, then probably best to stick with non-business guests.
2. Amenities
Business travellers have high expectations. The things that other travellers might be able to look beyond, can often result in negative reviews (and even complaints) from business travellers. After all, they're used to the normally high standard established by 4 or 5-star hotels. In reality, staying at your place means a business traveller is forgoing the opportunity (and normally guaranteed comfort) of staying in a hotel. Therefore, you need to wow them with a hotel-like experience, that highlights the advantages of staying in a more 'homely' environment.
So things you MUST ensure you have in place for business travellers are:
Reliable and free wi-fi.
Even better are data points throughout your place. It doesn't cost a lot to put them in and can provide even faster internet which can be essential for heavy internet users – such as business travellers.
Coffee and tea-making facilities
At a minimum, a kettle and top-range coffee and tea should be available (as well as milk/cream and sugar). If you are feeling more generous, then invest in a reliable and durable coffee maker that doesn't require a PhD in Physics to figure out how to use.
Laundry facilities
There's nothing worse than travelling and not having access to clean clothes. Business travellers have left their backpacking days behind them.  So a washer and dryer should be available, and easy to use. Last of all, the bane of all businessmen need wrinkle-free shirts. So make sure you've got a reliable steam iron.
Home office
It goes without saying that creating a space where any business person can do what they need to do and where everything just works, is essential. This should include:
Desk and comfortable chair

Printer and scanner

Power points – with access to travel adapters where required (for example for visitors from other countries)

A generic laptop charger with a universal set of plugs that fit most common laptops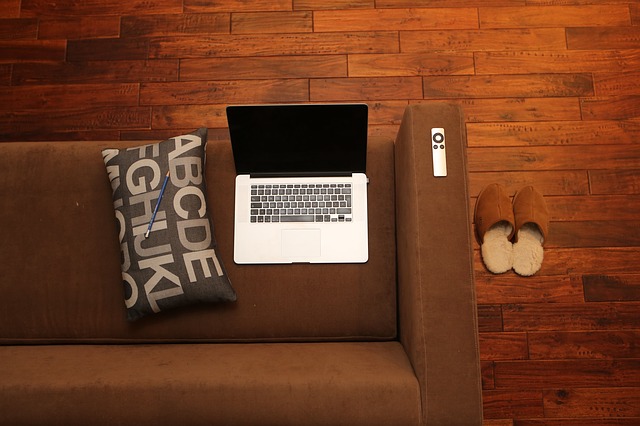 3. Segment
When I talk about business people, it's a really broad catchall for a variety of people. But the beauty of this is, that it provides an opportunity to potentially target a subset of relevant business travellers who would be really interested in your property.
For example, if your place is located in a capital city, near government offices – then pitch to the public service travellers segment. If your place is located in Mountain View, then pitch to Silicon Valley tech heads.
Find your niche and look to pitch it to relevant business travellers that your location is relevant to.
4. Value
Don't make the assumption that a business traveller has a corporate credit card with an extravagant credit limit and travel budget. Most businesses, small and large, are experiencing a revenue crunch these days. This means that costs are scrutinized, including travel costs. Business travellers are looking for value and by taking the option of booking an Airbnb, they are expecting to spend less, than what they would at a hotel.
So you need to focus on ensuring your nightly rate is both profitable for you, but competitive not only with other Airbnb's but with hotels as well.
5. The Fundamentals
Be a good host. It's not hard, but it takes effort. From ensuring a professional, seamless key exchange and check-in process, to hotel standard cleaning. It doesn't stop there though – you also need to follow up with your guests during their stay to ensure that things are going smoothly.
It's the combination of all of the little things, that can make for an amazing experience for your guests and those 5-star reviews.
Need help embracing the business traveller? Let us know, and we'll give you a hand!