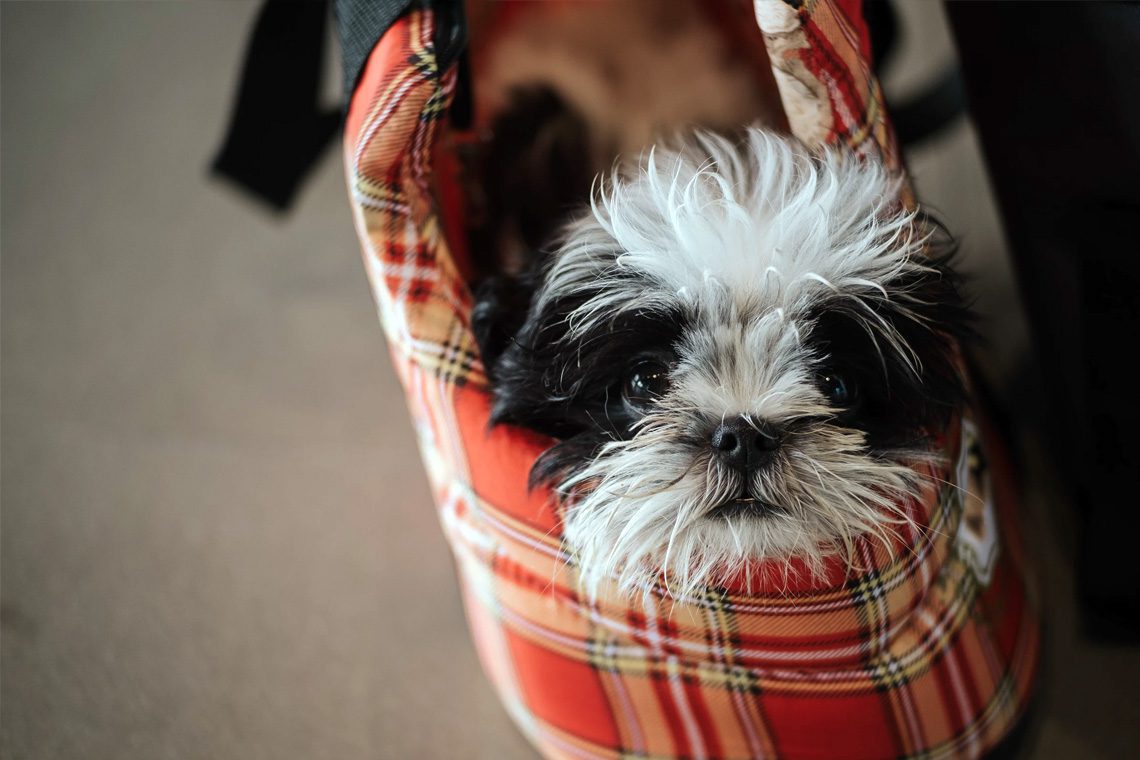 July 2022
Pets and Airbnb: Making a pet-friendly Airbnb work
What happens when you have an overly friendly dog and want to rent your spare room out on Airbnb? Or maybe you don't have a pet but you wouldn't mind having one come to stay?
We have put together some tips that will help you communicate with guests about any furry friends they might encounter when they visit you and how turning your Airbnb into a pet-friendly zone can increase your revenue.
Will your pets get along with guests?

Most Airbnb property owners will put their pets in kennels if they are away and want to rent out their home but if you're a host who wants to rent out part of your space – whether it's a converted garden shed in the backyard or a room in your inner city apartment – it's vital you let guests know what to expect. Some people are highly allergic to cats and dogs.
Surprising guests with a pet when they arrive is a bad idea and could lead to very negative reviews. Always be honest about the situation and do your best to contain a hyperactive dog or an overly affectionate cat until your guests give them the tick of approval.
[bctt tweet=" Surprising guests with a pet when they arrive is a bad idea and could lead to very negative reviews. " username="GuestReady"]
In some cases, Airbnb owners will feel comfortable asking guests to feed and take care of their pets during their stay, particularly if the accommodation is free-standing and the host is not on-site. Once again, always clearly communicate this – not just in the property description but also in emails to guests before they arrive.
Adopting a cat on your vacation
Remember that many people love sharing a space with a pet. Imagine you have had to leave your beloved kitty cat behind and you have the chance to rent an apartment with a friendly feline to keep you company during your stay? There's a good likelihood that you'll want to stay in that particular apartment and that you won't mind topping up the food bowl for the kitty during your holiday.
Pets can be an advantage depending on your target audience and how you word your description.
Exotic pets
If you have less common pets, like snakes, ferrets, hamsters, lizards or parrots – you might consider making them the star of the show. Some Airbnb hosts attract guests by highlighting their pets as part of the listing.
For example: 'Inner city apartment with three albino pythons' or 'Country cottage with talkative parrot'. If you do this, it's always worth stating that these animals can be locked away, out of sight, for those guests who are not keen on interacting.
It goes without saying that if you have an aggressive pet – whether it's a dog that barks loudly at strangers or dangerous reptiles – you should strongly consider removing them from the property when you rent it out or making sure that you don't target guests with young children.
How can pets increase your revenue?
More and more travellers, particularly in Europe where car travel between countries is easy and common, are choosing to take vacations with their pets. It's a lucrative market that Airbnb's can tap into if they are willing.
Not only will it mean that your listing will appeal to a wider audience of travellers but you will also be able to charge extra as people who travel with dogs are more likely to pay additional fees. If you already have pets, it goes without saying that they must be the kind of animals that are 'cool' with sharing their space. If not, consider putting them in a kennel.
Also consider:
Checking the rules of the building to make sure pets are allowed if you are an apartment owner
Adding a pet fee or increasing your daily rate to accommodate pets
Providing dog/cat treats, feeding bowls, some old towels, plastic bags
Asking guests to place throw rugs on couches and any fabric covered furniture to avoid it becoming coated in animal hair/smell
Replacing carpet with tiles or floorboards – or covering carpets with rugs
Installing dog/cat doors
Ensuring outdoors spaces are secure and that pets can't escape.
Hosts should update their House Rules with a section about pets that covers the basics of what is expected when it comes to cleaning up after their animals and any fees that might be charged if a pet destroys something.
Travelling with pets
How can travellers find out if an Airbnb will accept their pet? The first place to look is the Amenities section of the listing description. Hosts who are open to having animals stay will select Pets Allowed and this will be displayed in the amenities list.
But in general it's expected that guests with pets should contact a host before making the booking to ensure the space is appropriate.
If you are a host with a pet – make sure you select Pet Owner in the amenities section so potential guests are aware of the situation. And, as we've already said, make mention of your pet in your property description to keep things crystal clear.
Pet-proof your Airbnb

If you'd like help in tapping into the pet-friendly Airbnb market and making sure your house is an appropriate space for animals to stay – be sure to drop GuestReady a line. We have a team of experts who can assist with pet-proofing your home or recommending the best approach to take when listing information about your own pets to avoid any issues with guests.